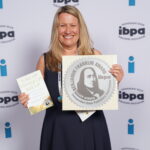 Hello!
Hello!
I wanted to share some wonderful news!
Wake Up! Change Up! Rise Up!, is a finalist in the IBPA Benjamin Franklin Awards in the Self-Help category. It is such an honor and I'm truly grateful that my book was chosen.
I'm thankful to each one of you for your encouragement throughout these years. It means so much that you have shared this journey with me. Your motivation and support kept me going. My hope is that this blog and my book give a little inspiration back to you.
And a heartfelt thank you to all my early readers. This book is so much better because of your input and advice.
Thank you! Thank you! Thank you! I appreciate you!
Lynn
Amazon Reviews:
I am so glad I agreed to read this book because as Lynn honestly and transparently shared her personal journey, I went on a journey of my own that challenged me to live a more authentic and thriving lifestyle. Chapters that were most helpful to me were the ones about being present in the moment, communicating love, transitions and rebirth, and healing through art. Especially useful and encouraging on my personal journey were the practical techniques and song playlists at the end of each chapter. They provided both tools for change and inspiration. I strongly encourage others to take this transformative journey too! – Kandee Mamula
Wake Up! Change Up! Rise Up! This book was actually a revelation to me. Not being a true reader of self help books, I was instantly drawn to the words of wisdom written by Lynn Lok-Payne. Having dealt with grief recently in losing parents, I was able to find ways to help with the healing process. Her chapters pertaining to The Power of Gratitude and Choose Joy were especially meaningful to me. I am a big believer in the power of laughter and was glad to see a chapter dedicated to this. I absolutely loved the exercises that the author included at the end of each chapter and the clever way she includes a music playlist that pertains to each subject. This book helped me find "my happy" and I am forever grateful. A surprisingly easy read, this author held me spellbound as she fought back from tragedy and found her true self in an extraordinary journey. A must read! – M. Rudisil